NXR
EtherNet IP IO-Link master and IO-Hub IP67 remote terminals
The NX Robust series streamlines commissioning and maintenance of production equipment. A simple, easy and quick IP67 solution that increases availability and improves quality.
IO-Link makes sensor level information visible
Condition monitoring for machine downtime reduction
Easy changeover for high mix production
IO-Hubs enables large and optimized IO architectures
Specifications & ordering info
| Product | Type of module | Communication port(s) | Number of digital inputs | Digital input type | Number of digital outputs | Digital output type | I/O connection type | Number of I/O connectors | Description |
| --- | --- | --- | --- | --- | --- | --- | --- | --- | --- |
| | IO-Hub | IO-Link | 16 | PNP | 16 | PNP | M12 | 8 | NXR Series IO-Hub IP67, 16 input/output, 8x M12 connectors |
| | IO-Hub | IO-Link | 16 | PNP | 0 | None | M12 | 8 | NXR Series IO-Hub IP67, 16 input, 8x M12 connectors |
| | IO-Link master | EtherNet/IP, IO-Link | 8 | IO-Link, PNP | 8 | IO-Link, PNP | M12 | 8 | NXR Series IO-Link Master Unit IP67, 8 ports, EtherNet/IP |
Compare products
Show more products
How can we help you?
If you have a question or would like to ask for a quote, please contact us or send a request.
Pricing
Request a quote
Thank you for requesting a quotation. We will provide you with the required information as soon as possible.
We are experiencing technical difficulties. Your form submission has not been successful. Please accept our apologies and try again later. Details: [details]
Download
Features
Streamline commissioning and maintenance efforts by 90%

In order to address the chronic shortage of engineers or utilize information technology at manufacturing sites, modern network technology is being rapidly adopted. However, since conventional methods cannot be used, some problems, such as increase in MTTR and commissioning time, are arising on production floors. As a solution to these problems, Omron analyzed unnecessary and inefficient work in production processes, and developed NXR Series that comes equipped with various functions to save time.
IP67 Remote Terminal
Simple and quick setup and commissioning
Automatic transfer of IO-Link device settings from controller significantly reduces setup time by 90%.*1
*1. Compared with Omron's NX Series in May 2020.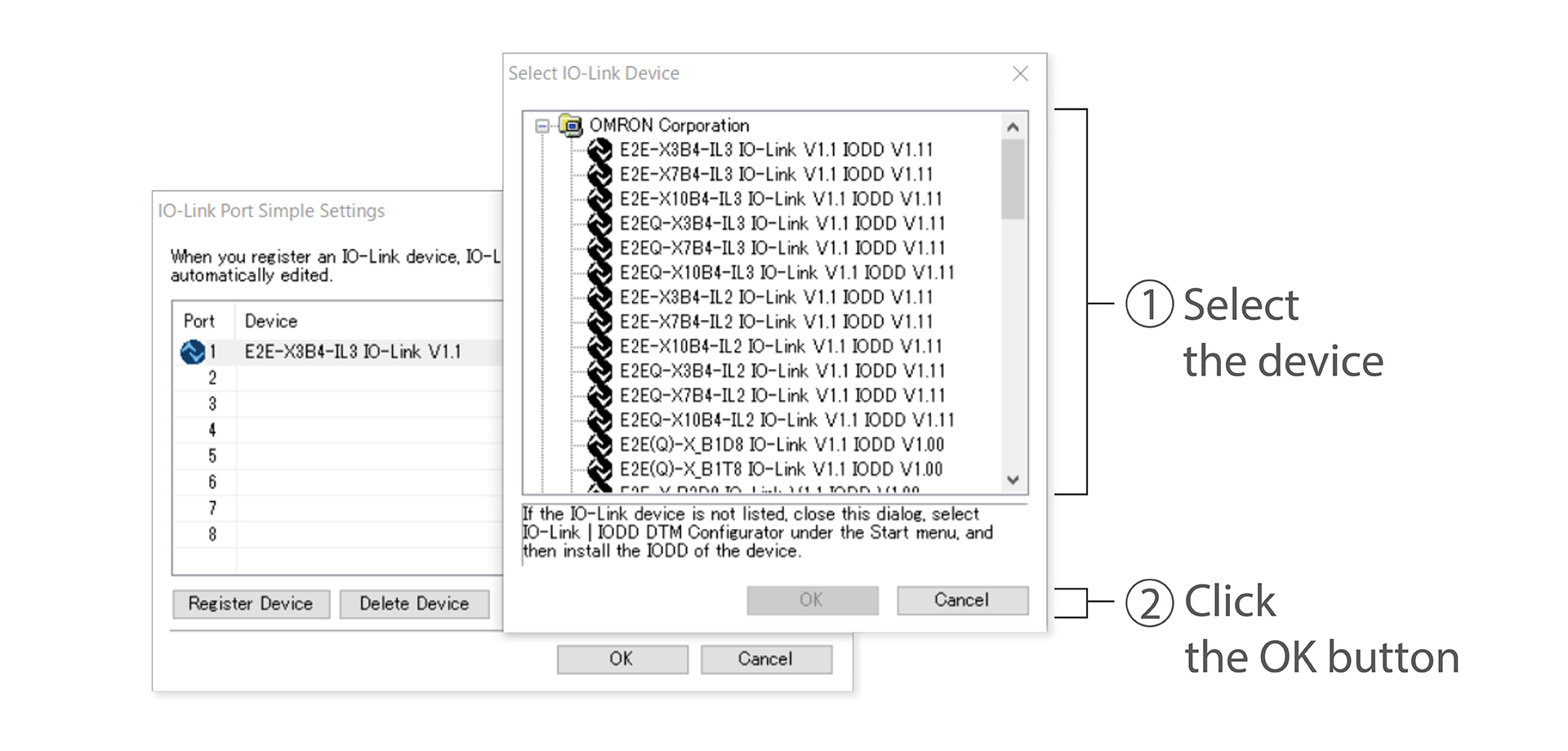 Just select devices to update all parameters at the same time. Simple configuration prevents human errors.
Stable operation by visualizing communication quality
Short MTTR by easy replacement and quick recovery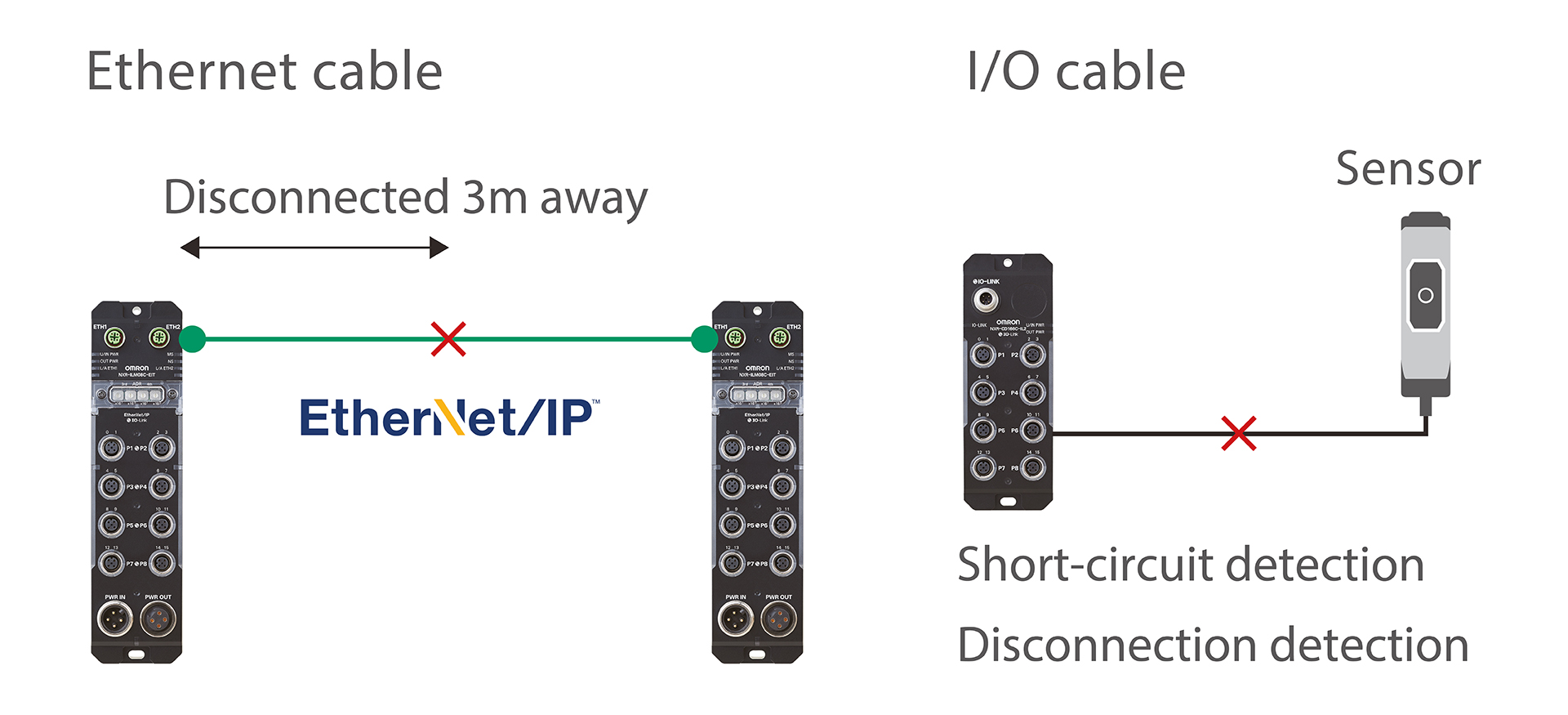 I/O cable and communication cable diagnostics
The remote terminal reports approximate locations of disconnections or short circuits in Ethernet cables, and detects disconnections or short circuits in I/O cables.