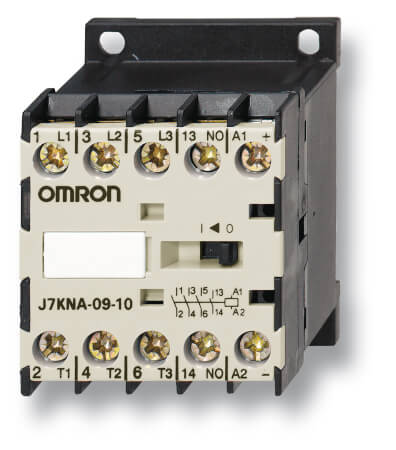 J7KNA
Motor contactors from 4-5.5kW for normal duty switching
This modular system consists of main contactors and additional contact blocks. The basic units can be combined with auxiliary contacts (top mounting). Reversed versions, including integrated mechanical interlock, are available as well as 3-main-pole and 4-main-pole versions.
4kW and 5.5kW versions are available
Different coil voltages (AC and DC)
Mini and normal-size versions are available
The contactors can be mounted with screw fixing and snap fitting on a DIN-rail
All components are finger proof
Specifications & ordering info
Ordering information
Coil voltage1 ,
replace ___ with:
Accessories
Insulated wiring system for J7KNA-09-01-R...(D) and J7KNA-12-01-R...(D)

Reversing Starter Connector for Mini Reversing Contactors, mechanical interlocked
Specifications
---
How can we help you?
If you have a question or would like to ask for a quote, please contact us or send a request.
Request
Contact us
Contact me J7KNA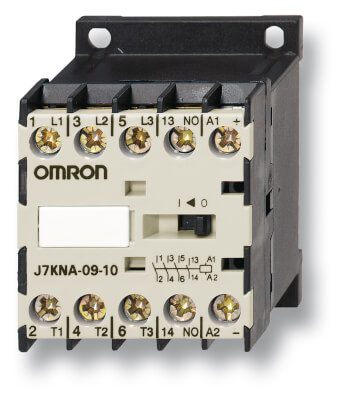 Thank you for submitting your request. We will come back to you as soon as possible.
We are experiencing technical difficulties. Your form submission has not been successful. Please accept our apologies and try again later. Details: [details]
Download
Request quotation
Request quotation
Quotation for J7KNA
By completing this form you can request a quotation. Your personal details will be handled confidentially.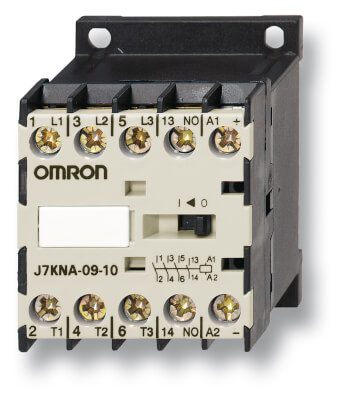 Thank you for requesting a quotation. We will provide you with the required information as soon as possible.
We are experiencing technical difficulties. Your form submission has not been successful. Please accept our apologies and try again later. Details: [details]
Download