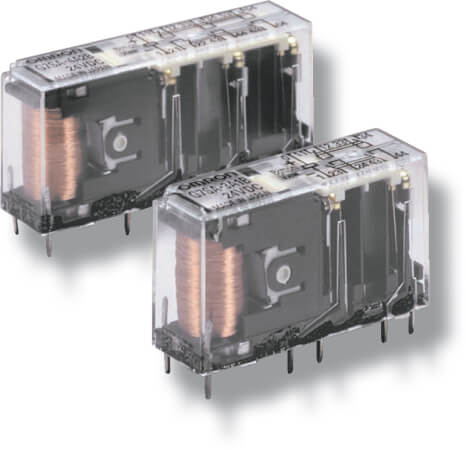 G7SA
Relays with forcibly guided contacts
The slim G7SA relay family with forcibly guided contacts is available as a four or six-pole type in various contact combinations and offers reinforced insulation. Terminals are arranged for easy PCB layout. It can be soldered directly to a PCB or used together with the P7SA sockets.
Forcibly guided contacts
Conforms to EN 50205
6 A at 240 VAC and 6A at 24 VDC for resistive loads
Reinforced insulation between inputs, outputs and poles
4- and 6-pole relays available
Sockets available with Push-In technology
Specifications & ordering info
Ordering information
Relays with forcibly guided contacts
Sockets
Specifications
Coil
Note: Refer to datasheet for details
Contacts
Relays with forcibly guided contacts
100 mΩ max. (The contact resistance was measured with 1 A at 5 VDC using the voltage-drop method.)

Operating time 2

Response time 1

10 ms max.
(The response time is the time it takes for the normally open contacts to open after the coil voltage is turned OFF.)

Release time 1

100 MΩ min. (at 500 VDC) (The insulation resistance was measured with a 500 VDC megger at the same places that the dielectric strength was
measured.)

Between coil contacts/different poles: 4,000 VAC, 50/60 Hz for 1 min
(2,500 VAC between poles 3-4 in 4-pole Relays or poles 3-5, 4-6, and 5-6 in 6-pole Relays.)

Between contacts of same polarity: 1,500 VAC, 50/60 Hz for 1 min

10,000,000 operations min. (at approx. 36,000 operations/hr)

100,000 operations min. (at the rated load and approx. 1,800 operations/hr)

Min. permissible load5

Ambient temperature 6
Note: The values listed above are initial values.
Please check Omron in the Internet for updated information on product reliability data and the SISTEMA libraries: http://industrial.omron.eu/safety
---
How can we help you?
If you have a question or would like to ask for a quote, please contact us or send a request.
Request
Contact us
Contact me G7SA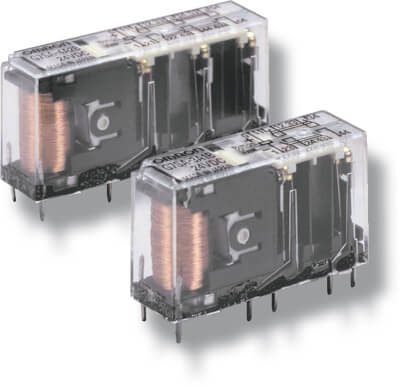 Thank you for submitting your request. We will come back to you as soon as possible.
We are experiencing technical difficulties. Your form submission has not been successful. Please accept our apologies and try again later. Details: [details]
Download
Request quotation
Request quotation
Quotation for G7SA
By completing this form you can request a quotation. Your personal details will be handled confidentially.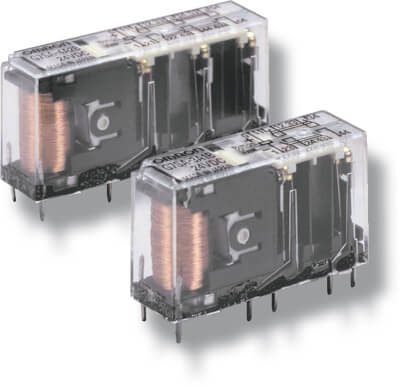 Thank you for requesting a quotation. We will provide you with the required information as soon as possible.
We are experiencing technical difficulties. Your form submission has not been successful. Please accept our apologies and try again later. Details: [details]
Download