Inspection of incoming goods consists of:
Verifying the label on the pallet with corresponding data, like reading the expiration date (BBD - Best Before Date) and confirm that it coincides with the code.
Counting the products in each layer of the tray or pallet. 
Dealing with a wide range of possible products and package formats.
The solution must be able to handle sudden changes due to promotional offers, different tastes, new ingredients, etc.
See Our Portfolio of applications
See also our other Key Applications & Solutions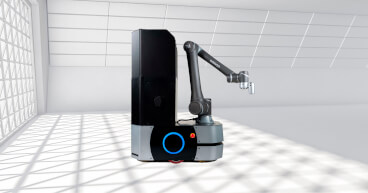 The unique cobot and mobile robot hybrid concept solution from OMRON
read more