Network Configurator
Graphical configuration of networks
Network Configurator for EtherNetIP is software used to graphically build, set, and manage EtherNet/IP networks. Virtual networks can be created with devices set and monitored using the Network Window in the Network Configurator.
Easy to use Drag–Drop graphical configurationShare network variables registered in CX-ProgrammerSet automatic Data Links between nodes
How can we help you?
If you have a question or would like to ask for a quote, please contact us or send a request.
Pricing
Request a quote
Thank you for requesting a quotation. We will provide you with the required information as soon as possible.
We are experiencing technical difficulties. Your form submission has not been successful. Please accept our apologies and try again later. Details: [details]
Download
Features
EtherNetIP setup wizard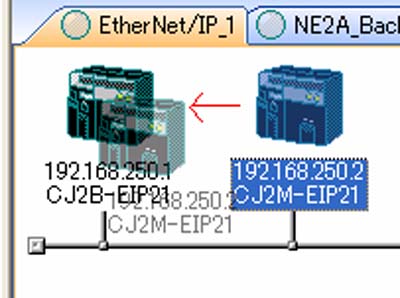 EtherNetIP setup wizard makes it quick and easy to setup network symbols for controller to controller data links by importing tags from CX-Programmer.
Software Registration Downloads