Secure Remote Access to machines through VPN.
When using remote access through VPNs both the machine builder and the end user have big benefits. The machine builder can quickly diagnose problems on the machine, even before they happen. He can inform the end user to take on time preventive actions or help him to solve the issue by remote assistance. Also the end user will benefit from remote access, as the machine is easily accessible and can provide real time production information.
The way Virtual Private Networks function any IP-type of communication can be done. Even communicate to those devices that do not have an Ethernet connection like serial device by using IP to serial conversion. There is almost no limit on the type of communication. Possibilities are endless. Having remote access to a machine is the same as standing next to it, but still being on a distance.
Download our VPN white paper
More White Papers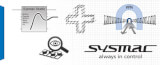 In-depth packaging know-how: and it's all yours. Over the past 20 years, we have built up an extensive body of knowledge about many topics that relate to packaging, from advanced robotics to safety, and from temperature control to in-line quality assurance.

read more