Regulations in the Food & Drugs Industry
This white paper gives a basic introduction to the standards and how Omron products can be tailored to suit these requirements with a focus on the software and automated manufacturing.

The Code of Federal Regulations (CFR) Title 21 is a large group of regulations specifically aimed at products for human consumption.

One part of the FDA specification known as 21 CFR part 11 relates to the storage and security of electronic records created during the manufacturing process and specifically how these records can be trustworthy and reliable.
Omron products as CX-Supervisor, Xpectia, the SPU & the NJ PLC with direct database connection service have functionality which helps applications to conform to these 21 CFR part 11 rules.
White paper: Regulations in the Food & Drugs Industry
For Automated Manufacturing

This document explains the main regulations applied to the manufacture of food and drugs world-wide. It also explains how they affect end users, OEMs and solution providers and how Omron can provide specific products which help system designers to create systems that comply with relevant regulations.

More White Papers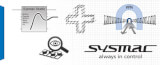 In-depth packaging know-how: and it's all yours. Over the past 20 years, we have built up an extensive body of knowledge about many topics that relate to packaging, from advanced robotics to safety, and from temperature control to in-line quality assurance.

read more