Integrated Safety Solutions
Industrial automation processes, as well as the machines, are becoming increasingly dynamic. The need to increase productivity, flexibility, ergonomics and safety has become indispensable. This white paper describes how the Omron Sysmac Safety solution enables you to meet all possible safety scenarios and requirements.
Managing an industrial project today is a challenge. Despite taking into account all technical aspects and rules, saving time and money is a must. To achieve that, all systems should be flexible in all aspects; reusing program codes, wiring and modularity.
In addition to the Safety Integrated Technology, one can benefit from all diagnostic from any location. Whether in front of the machine or at a desk, the same level of information is available. When using integrated safety, the cost of the components is slightly higher, but it reduces exponentially the time spent during the planning, installation, programming, as well as during the set-up and start-up.
Download our Integrated Safety white paper
More White Papers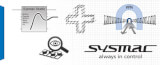 In-depth packaging know-how: and it's all yours. Over the past 20 years, we have built up an extensive body of knowledge about many topics that relate to packaging, from advanced robotics to safety, and from temperature control to in-line quality assurance.

read more