Faster and more precise image processing methods and technology
Consumer expectations regarding information on food products, pharmaceuticals and non-food products are high. New legal requirements mean that producers have a growing need for inspection solutions that check whether this information has been applied correctly.

The key to a faster and more precise optical inspection is in the identification and tracking of the desired image objects. With new image processing algorithms (e.g., edge-based sparse features, variation absorbing templates etc.) and ultra-fast, parallel hardware architecture, the new FH optical inspection system from Omron can achieve detection speeds that are more than 10x faster than conventional inspection systems. Compared to previous algorithms, it can even achieve 100x faster speeds while also increasing detection quality.
More White Papers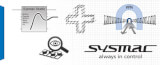 In-depth packaging know-how: and it's all yours. Over the past 20 years, we have built up an extensive body of knowledge about many topics that relate to packaging, from advanced robotics to safety, and from temperature control to in-line quality assurance.

read more