Fast acting temperature control
DPC function block: speed up flawless sealing

In Form, Fill and Seal (FFS) machines it is key to create the perfect seal each time and right from the start. For this Omron Sysmac is the solution to integrate temperature control and seal-jaw timing and pressure. Sysmac machine controllers integrate logic and motion as well with some clever analogue and application specific function blocks. The DPC function block integrates the temperature control with the flow of the machine motion.

Apart from variation and quality, producing more packs per time are the 3 fundamentals of a packaging machine. With more consumers and the target to reduce cost, the need for more output is obvious. This can be reached not only by faster machines, but also with better quality sealing right from the first pack you produce.

Conclusion, the sealing of packaging needs to be fast, but most of all, good in all stages of machine transition. The full white paper for you to download, provide the solution for improved seal quality, higher throughput and less waste at start-up.

Related to this technology
More White Papers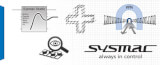 In-depth packaging know-how: and it's all yours. Over the past 20 years, we have built up an extensive body of knowledge about many topics that relate to packaging, from advanced robotics to safety, and from temperature control to in-line quality assurance.

read more