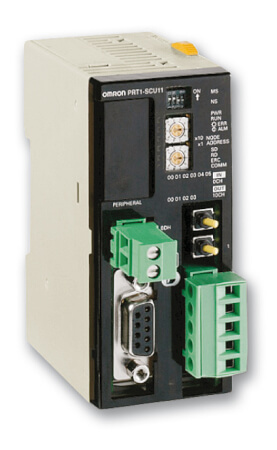 PRT1-SCU11
Omron's intelligent PROFIBUS and CompoWay/F gateway
This gateway supports all CompoWay/F equipped products, including temperature controllers, digital panel indicators, etc. It can also be used for connecting MCW151-E and E5_K series.
Cost-effectively integrates basic instruments into a PROFIBUS network
Requires no complex protocol conversion writing
Has function blocks for drag-and-drop configuration
Connects up to 15 instruments to a single PROFIBUS point
How can we help you?
If you have a question or would like to ask for a quote, please contact us or send a request.
Request
Contact us
Contact me PRT1-SCU11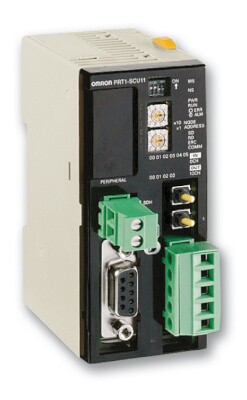 Thank you for submitting your request. We will come back to you as soon as possible.
We are experiencing technical difficulties. Your form submission has not been successful. Please accept our apologies and try again later. Details: [details]
Download
Request quotation
Request quotation
Quotation for PRT1-SCU11
By completing this form you can request a quotation. Your personal details will be handled confidentially.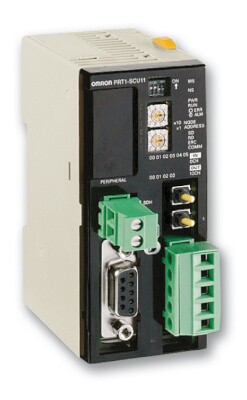 Thank you for requesting a quotation. We will provide you with the required information as soon as possible.
We are experiencing technical difficulties. Your form submission has not been successful. Please accept our apologies and try again later. Details: [details]
Download