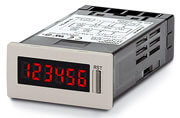 H7GP
Compact total counters and time counters with easy-to-read displays
The H7GP features a high-visibility, negative transmissive LCD display with 8.5mm-high characters and built-in red LED backlight with low power consumption. It has a compact (80mm) body.
Total/timer counter
H 24 x W 48 x D 80mm
Red negative transmissive LCD
6 digits, 8.5mm height
12-24VDC or 100-240VAC
How can we help you?
If you have a question or would like to ask for a quote, please contact us or send a request.
Request
Contact us
Contact me H7GP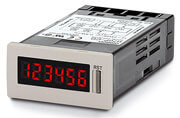 Thank you for submitting your request. We will come back to you as soon as possible.
We are experiencing technical difficulties. Your form submission has not been successful. Please accept our apologies and try again later. Details: [details]
Download
Request quotation
Request quotation
Quotation for H7GP
By completing this form you can request a quotation. Your personal details will be handled confidentially.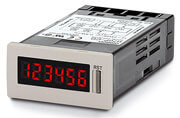 Thank you for requesting a quotation. We will provide you with the required information as soon as possible.
We are experiencing technical difficulties. Your form submission has not been successful. Please accept our apologies and try again later. Details: [details]
Download