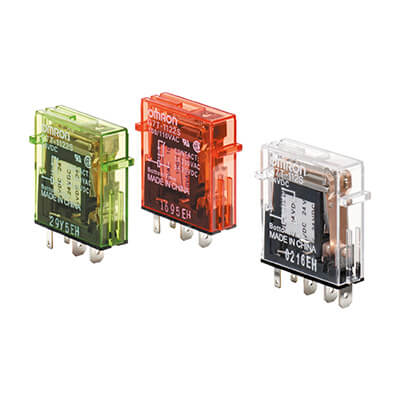 G7T
Slim-styled I/O Relay that saves space in Panel
The G7T is suggested for applications involving sequences that require slim relays, or to enable use of SPDT relays with the I/O Relay Terminal
SPST-NO, SPST-NC, and SPDT contact forms available for output (SPST-NO only for input).
Ultra-slim housing measuring 29 (W) x 10 (D) x 32 (H) mm.
All Output Relays provide a long endurance (1,000,000 operations at 5 A), while all Input Relays provide micro switching power (100 μA at 1 V).
Approved by UL and CSA standards.
Slim-styled I/O Relay Saves Space in Panel.
How can we help you?
If you have a question or would like to ask for a quote, please contact us or send a request.
Request
Contact us
Contact me G7T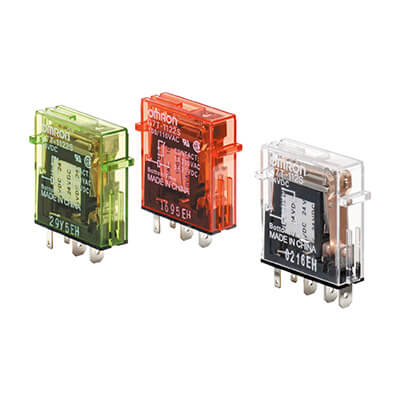 Thank you for submitting your request. We will come back to you as soon as possible.
We are experiencing technical difficulties. Your form submission has not been successful. Please accept our apologies and try again later. Details: [details]
Download
Request quotation
Request quotation
Quotation for G7T
By completing this form you can request a quotation. Your personal details will be handled confidentially.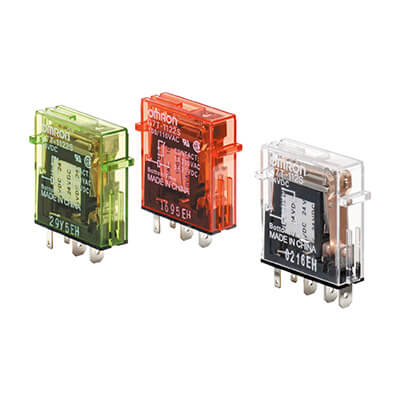 Thank you for requesting a quotation. We will provide you with the required information as soon as possible.
We are experiencing technical difficulties. Your form submission has not been successful. Please accept our apologies and try again later. Details: [details]
Download