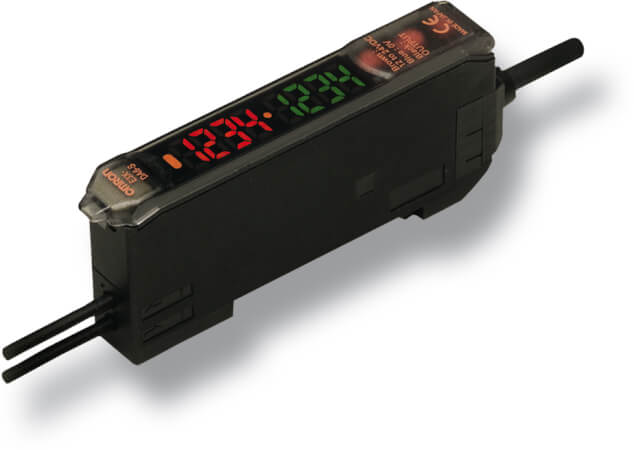 E3X-DAH-S
Digital fiber amplifier with infrared LED
The digital fiber amplifiers with infrared LED are ideal for water detection applications or where visible light is not desired.
Infrared LED
LED power control and signal processing function
Specifications & ordering info
Ordering information
Pre-wired
Connector version
Infrared light (fiber amplifier connector)1
Fiber amplifier connectors
Specifications
Amplifier units with cables
Power supply reverse polarity protection, output short circuit protection, mutual interference prevention

Light emission power and reception gain, digital control method

Select from OFF-delay, ON-delay, or one-shot timer. 1 ms to 5 s (1 to 20 ms set in 1-ms increments, 20 to 200 ms set in 10-ms increments,
200 ms to 1 s set in 100-ms increments, and 1 to 5 s set in 1 s-increments)
---
How can we help you?
If you have a question or would like to ask for a quote, please contact us or send a request.
Request
Contact us
Contact me E3X-DAH-S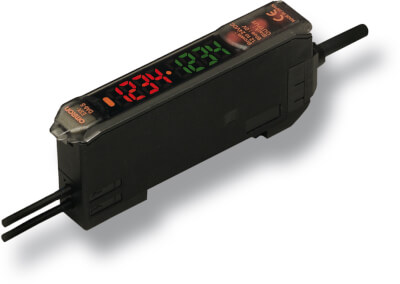 Thank you for submitting your request. We will come back to you as soon as possible.
We are experiencing technical difficulties. Your form submission has not been successful. Please accept our apologies and try again later. Details: [details]
Download
Request quotation
Request quotation
Quotation for E3X-DAH-S
By completing this form you can request a quotation. Your personal details will be handled confidentially.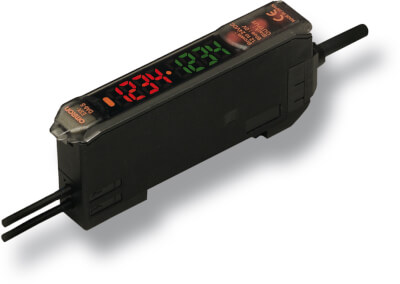 Thank you for requesting a quotation. We will provide you with the required information as soon as possible.
We are experiencing technical difficulties. Your form submission has not been successful. Please accept our apologies and try again later. Details: [details]
Download